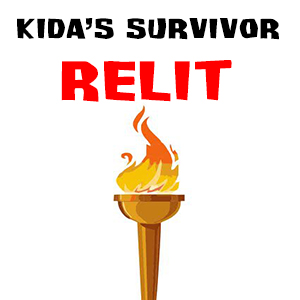 KidA's Survivor: Relit is an interview show that takes place in the Viewer's Lounge. 
The show was introduced following the Survivor: Wild West finale, and it's purpose was to interview contestants from past seasons, about anything relating to them and KidA's Survivor. These interviews are both entertaining and informative, and bring viewer's back to older seasons.  If you would like to have an interview on Relit, please mail me on tengaged. 
Seasons & Interviews
Edit
Survivor: Relit Season 1 ran during KidA's Survivor: India. 
Season
Interview
1
TBA
TBA
TBA
TBA
TBA
TBA
TBA